Medical Tourism, Health Informatics & Other Services
Medical Tourism
Out Team has hand on international experience in managing all aspects of tourism such as identifying appropriate institution, clinicians, cost effective package, and other related aspects of travel in and out of the country of origin.
Our director has 15 years of international experience in and medical tourism. In this previous capacity as a senior healthcare administrator in the Sultanate of Oman he had independently handled medical Tourism on a very large scale. He has experience of dealing with the top level institutions of the U.S.A, UK, Germany, Switzerland, Singapore, Bangkok and India.
HEALTH INFORMATICS
IT has become big enabler and driver for enhance productivity
We Help our Client in.
Indentifying appropriate Health Information System as per their budget and goals.
Review existing Hospital Information System & make recommendation to enhance System performance and productivity.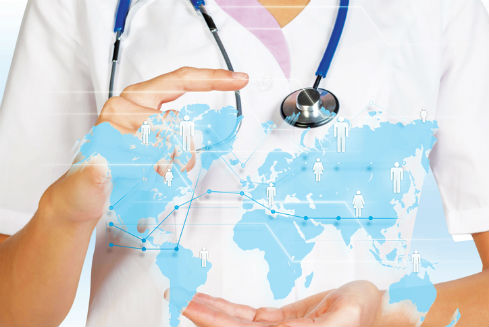 Quality Assurance System
ISO, JCI, NABL and Accreditation Services to assist our clients in attaining Quality systems as per their needs.
Business Development
We undertake Market & Service area analysis to assist clients in Positioning/ Repositioning and formulation strategy.
We also indertake marketing assignment on our client's behalf
Liaison with Regulatory Authorities
Assist new and existing facilities for all clearances,  Licensing of Blood Banks, pharmacy, Radiology, Transplant, and any other work with regional, State or Central Government or national & International agencies.